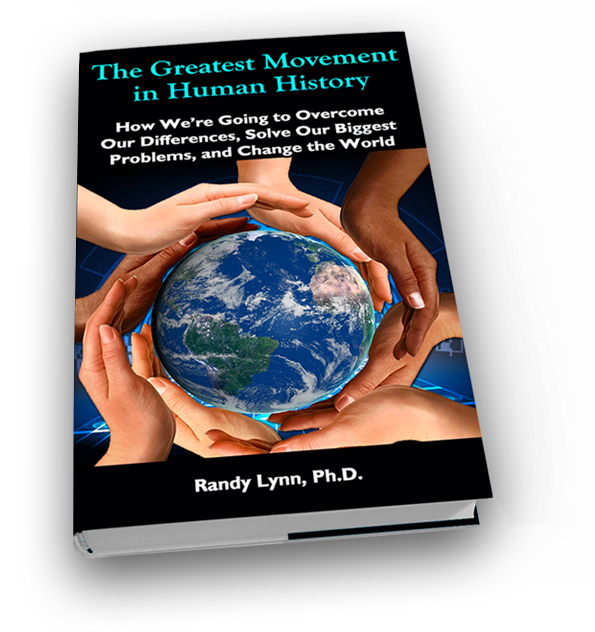 The Greatest Movement in Human History
"Insightful and honest, this no-nonsense guide to tackling some of our biggest social problems is exactly what we need right now."
— Amy L. Best, Professor and Chair, Department of Sociology and Anthropology, George Mason University
THERE'S NO MAGIC FORMULA FOR CURING THE WORLD'S ILLS – BUT THIS BOOK COMES CLOSE!
CHANGING THE WORLD IS A SKILL.
RIGHT NOW WE'RE BAD AT IT, BUT WE CAN LEARN HOW TO BE GOOD AT IT.
Deftly and accessibly pulling together decades of social science research, Dr. Lynn explains what we know about how to create social change—and what we'll need to do to address our biggest problems today.
EXPLORE BOOK TOPICS & THEMES
How we can get millions—if not billions—of people of all backgrounds and beliefs united around a common cause.
Why the typical liberal, conservative, libertarian, and socialist prescriptions for reining in our major institutions are either wrong or incomplete.
How the people of the world can gain the upper hand over our feckless, corrupt governments and greedy, exploitative corporations.
How we can disrupt our current two-party stalemate, reconnect red and blue America, and tackle our most urgent problems in a new spirit of collaboration and togetherness.
The secret weapon corporations have in order to get their way—and how we the people can take it away from them.
Why you absolutely should not, under any circumstances, imagine that you need to give up your most cherished beliefs—or bully other people into giving up theirs—in order to address our biggest problems.
The wide array of ethical, nonviolent techniques we can use to bring about positive change—and which ones are best for our current situation.
How to identify what you're maximally capable of giving to changing the world—and how to give it without neglecting your other obligations, giving up all your free time, or burning out.
Why all our hopes for "change" have been dashed in recent years—and why you shouldn't give up hope just yet.