EXPERIENCE
Randy Lynn, Ph.D., is a renowned expert in social issues with a doctoral degree in sociology from George Mason University. His scholarly work has been published in peer-reviewed books and journals, and featured in The Washington Post, The Huffington Post, and The Chronicle of Higher Education. He previously taught the course on Social Problems at George Mason University, and is most passionate about using his expertise to help solve the world's biggest political, economic, and social problems. He lives with his wife and daughter in Sterling, Virginia.

Praise for Dr. Lynn's book, The Greatest Movement in Human History
"The Greatest Movement in Human History is a down to earth guide for creating and sustaining social change. In it, Dr. Lynn skillfully cuts through the rhetoric of political debate and examines the core issues of contemporary society that often serve to divide—but more importantly, can be used to unite us."

—Robert O. Keel, Teaching Professor Emeritus, Department of Sociology, Gerontology, and Gender, University of Missouri-St. Louis
"Insightful and honest, this no-nonsense guide to tackling some of our biggest social problems is exactly what we need right now. With unapologetic pragmatism, Dr. Lynn masterfully applies sociology's finest tools to identify what needs to change, how to do it, and the obstacles that stand in our way. For anyone who wants to effect positive change, this book is a roadmap for action. "

—Amy L. Best, Professor and Chair, Department of Sociology and Anthropology, George Mason University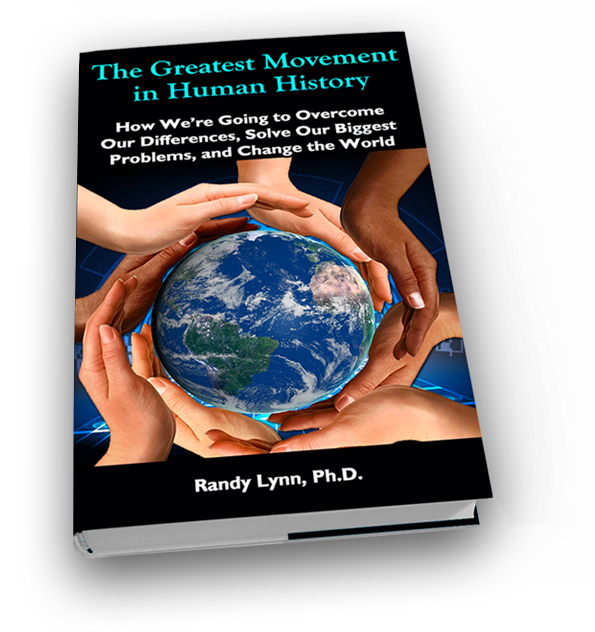 This book has its origins in my time teaching the course on Social Problems at my university.
I loved teaching so many curious, passionate young women and men. But as you can imagine, meeting twice a week to dwell on society's biggest problems could get pretty depressing.
My students didn't just want to learn about our problems. They wanted answers. They wanted solutions.
I was surprised to discover how few sociologists had taken the extra step of using our formidable knowledge about how our society works to come up with practical, promising solutions our students could carry out into the world.
I used to joke with the students in my Social Problems class that one day I'd write a book to satisfy their unquenchable thirst for solutions to our greatest social problems.
I'm not joking anymore.
This is that book.
It contains everything I know about how ordinary people like you and me can overcome our differences and divisions, solve our biggest problems…and change the world.