Let's take stock. Not in a vague "omg 2020 was totes the worst!!!1!" way. In a methodical, forward-looking way.
So far this year, we've had:
Australia go up in flames
A near-war with Iran
A presidential impeachment trial
Brexit finally happened
A vote-counting debacle in the IA primary
A global pandemic
Widespread closures and cancellations
17 straight weeks of record-breaking unemployment applications
Millions of children trying to learn at home while their parents try to work from home
Widespread protests against wearing a mask (?!?)
Widespread protests against police brutality
Leaving the WHO and trying to shut down Obamacare (great timing)
140,000 dead (that we know of)
3.6 million infected (that we know of)
30 million unemployed (at least)
What do we get to look forward to in the rest of 2020?
More record-breaking heat waves
More ups and downs in COVID infection rates, since we're too impatient to do what it takes to stamp this out for good
More openings and closings, as COVID rates fluctuate
More unemployment and stock market instability, as openings and closings lead to more hirings and firings
More culture wars and playing politics with people's lives and livelihoods
What will undoubtedly be the nastiest presidential election of our lifetimes (yes, even worse than four years ago)
Widespread uncertainty about how many of us will be able to safely vote in November
Maybe even a Constitutional crisis if we're lucky! And who knows what else!
If there was ever a year to prove our society is broken, 2020 is it
I know it's been an awful year and it takes all you have just to keep up and take things one day at a time. But we're reaching a point where our essential political, economic, and social institutions are disintegrating at a dizzying rate.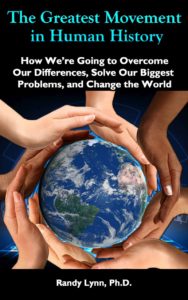 This isn't sustainable. We have to start acting now.
I wrote and published this book in 2019, before all the awful events of 2020 started happening. But I knew the direction we were heading wasn't sustainable. I knew there was going to come a time when the crisis would reach the level it's reached today.
I did my best to pull together everything I and other sociologists about how to really create positive change in the world, as a starting point for all the work we're going to need to do this decade to turn things around. If you haven't already, check it out.